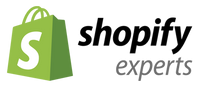 Your
digital

presence starts here
Business and UX strategy
Visual and Brand design
Custom Shopify theme design and development
Product and Collection Setup

Custom Cart and Checkout
Conversion-rate optimization
Data and analytics
App Installations and Integration with other systems
Migrations and replatforming
Custom app development
Marketing strategy consulting
Social Media Ads and Email Marketing
Amazing
Features

with Shopify Plus
We are eCommerce strategists, designers and developers that turn stores into beautiful and profit driven.
What our clients say about us
Great work on our shop redesign. Very happy with the Communication, quality of work and price. We will continue to use them for future projects.

Gerard Ecker
RootSyntax is the Best ever team worked, very quick and clean work

Achraf Oueslati
RootSyntax Technologies team did a fantastic job. I'm so glad I invited them to work on my site. They handled everything diligently and creatively. I am super impressed with the end result and very happy. I highly recommend their services.

Javon Davis
RootSyntax team did a fantastic job improving the speed of my site. Actually doubled mobile speed! Recommended!

Cheryl Schoolman
Awesome job!!There Team Communicated progress, and kept me well informed. Will definitely use these experts again.

Deborah Brooks
Started off building my own store with Shopify and it was ok but didn't look modern or contemporary. Feedback I got from Shopify support was that it needed a redesign. That's how I discovered RootSyntax Technologies. I am very happy with them so far and will be using them for a marketing/branding project next. Highly recommended and well worth the price!

Tim Costello
These guys were amazing and very professional. They paid attention every request made and made sure they fulfilled every point. Great communication. They keep you updated with progress on your site every 2-3 days. They've done a wonderful job. I'm happy with the work done would definitely recommend.

Akos O
This is my first go around with a website, and they did an awesome job working with me. The entire team was VERY patient with me.
I look forward to working with them in the future. Very nice, and honest company.

Angela Minga
The team was very thorough in my request and they responded quickly to all my inquiries. The customer service was outstanding.

Janell Williams
Curious About Shopify Plus ?
If you want to take your business to an enterprise-level and provide your brand with a global identity, Shopify Plus and Shopify Gold are the best solutions to fulfill your requirements.
Shopify Plus and Shopify Gold help you attract international customers, thereby improving your exposure and conversation. It also provides additional features like exposed APIs, Migration Shopify , advanced Shopify Store Marketing, and checkout customization, to make your store look more professional and responsive.
Our Shopify Plus solutions will help you elevate your business performance by increasing brand awareness at a global stage